| | |
| --- | --- |
| | |
| | Your browser does not support the audio element. |
| | Your browser does not support the audio element. |
LED screen for easy operation
Slim & discreet; no lights or buttons
Wired remote control
Voice activated or continuous recording
Headphone/speaker jack
Start/stop record; slide pen clip
RISK FREE
WARRANTY + RETURNS
NEED HELP?
CALL US + E-MAIL
The SL200 voice recorder pen is the best of both style and functionality. It has a slim sleek professional design but is packed with features. The included wired remote control and earphones allow you to playback your recordings directly from the pen. It features an OLED screen which displays filename, playback time, battery life, settings menu, recording quality, and more. The OLED screen goes blank while in use in order to maintain a professional look..
This pen is perfect for recording lectures because it has a very powerful microphone. The ALC (automatic level control) automatically adjusts the microphone power depending on how far away the sound source is. It has continuous recording mode, or voice activation mode.
With four recording quality settings, the SL200 allows to increase or decrease sound quality which will also effect max recording time. It features PCM quality which is pure un-compressed broadcast quality sound, for most uses XHQ mode is perfect. On the lowest quality setting this pen will hold up to 130 hours of audio! Compare the SL200 to our other voice recorder pens.
OLED SCREEN & MENU
Allows for easy operation; change settings & control playback (goes blank while recording)
VOICE ACTIVATION
Set to record only when sound is detected; recording is paused when there is no sound.
SLIM & DISCREET DESIGN
Very slim & normal looking pen. No buttons, no lights & the screen goes blank while recording.
REMOTE CONTROL
Wired remote allows you to control your playback & change settings.
HEADPHONE JACK
Plug headphones into the remote; playback recordings without a computer.
13 HOUR BATTERY
The battery will last for up to 13 hours of continuous recording.
130 HOURS OF AUDIO
Stores up to 130hrs of audio; plug into a mac/windows computer to access files.
BROADCAST PCM QUALITY
Pure un-compressed audio recording mode for those who require the purest quality audio.

EASY START/STOP RECORD
Slide the pen clip down to start recording and slide up to stop; no confusing buttons.
4 QUALITY SETTINGS
Record in PCM, extra high quality, high quality, or long play modes.
AUTOMATIC SENSITIVITY CONTROL
Microphone automatically adjusts to how loud or far away the sound source is.
MAC & WINDOWS
Plug into any MAC/Windows computer; no extra software needed.
| | |
| --- | --- |
| Audio Quality: | PCM 705kbps | XHQ 128kbps | HQ 32kbps | HQ 16kbps |
| Audio Format: | MP3 |
| Recording Modes: | Continuous | Voice Activated |
| Time/Date Stamp: | No |
| Memory Size: | 1GB |
| Recording Capacity: | PCM 3hrs | XHQ 35hrs | HQ 70hrs | LP 140hrs |
| Battery Life (Record): | 13hrs |
| Battery Life (playback): | 8hrs |
| Headphone Jack: | Yes |
| Built-in Speaker: | No |
| Microphone Input: | No |
| Wieght | Dimensions: | 21.8g | 11.4mm x 142.5mm |
| Compatibility: | MAC | Windows |
| Brand: | PenRecorderPro |
WHAT YOU GET
1 x SL200 Pen
1 x Remote Control
1 x Charging/Data Cable
1 x Earbud
3 x Ink Refills
1 x Instruction Manual
| | |
| --- | --- |
| | |
| | Your browser does not support the audio element. |
| | Your browser does not support the audio element. |
THE KEY SELLING POINTS OF THIS PEN
#1 LED Screen / Slim Design
The display screen allows for easier operation; change settings & control playback (goes blank while recording). It is also a very slim discreet design & easy to write with.
All of our pens can playback recordings on a computer, however, the wired remote control allows playback from the pen itself. The remote is also used to change settings as well.
Each audio file name can be stamped with the time/date that it took place; keep you recordings super organized. To change these settings you will need a windows computer.
LOOKING FOR SOMETHING DIFFERENT?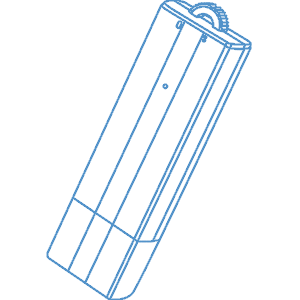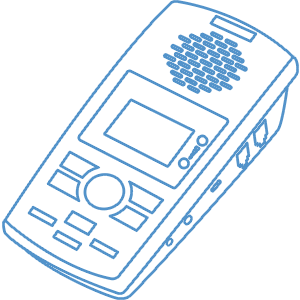 Very much needed! When you transfer your audio files to your computer, I'd recommend downloading VLC Media Player, free and works great for listening to your audio recordings
Product works as advertised. Easy to use, comes with extra items like an external mic, headphones, USB cable, etc. Battery life and recording are top quality. Works great for recording interviews for my research project.
Handy recording pen. I had to experiment with it for a bit before I felt fully comfortable using it but now it's second nature
Been in need of a recording device that won't be suspicious to use. Thanks for the fast delivery!
Very easy to use and no one has noticed it's a recording pen. If you're in neeed of recording a conversation and need the recording device to be hidden and disceet, I'd go ahead and try the SL100 out.
A very prompt customer service team. I called with questions concerning the product and how it's used and the answers they gave were very informative. The product itself is great and has been very useful for me.
Great recording pen. Comes in handy for lectures I attend. Records the speaker very well and allows me to listen to the lecture again later that day or during the weekend
I'm a journalist at my local newspaper. I do interviews multiple times a week. The SL200 has been a lifesaver for me in recording interviews. I'm able to listen to my interviews later to ensure I have the correct information and the exact quotes. I certainly recommend this to anyone who does interviews.
Surprising pick-up
We are not allowed to have cell phones out or other recording devices in one of my college classes. I was looking for a easy and discreet way to record lectures and came across Pen Recorder Pro. I spoke with the rep over the phone and he recommended the SL200.
The LCD screen helps me keep track of which file is being recorded because it displays the file name right one the screen (files are named in chronological order 1,2,3,4 ... etc). Easy to start and stop recording with by sliding the pen clip. It is slim and discreet and the LCD screen only lights up when I start/stop recording or need to check which file I am recording.
Most importantly the microphone picks up very well! I sit near the back of the room and it still picked up my professor clearly. For anyone looking for a device like this, I highly recommend this one.
Happy with it
Overall a good quality product and records well at different distances. The screen is helpful and makes it easy to use.