| | |
| --- | --- |
| | |
| | Your browser does not support the audio element. |
| | Your browser does not support the audio element. |
Up to 25 DAYS of Battery Life
Continuous & Voice Activated Modes
8GB Memory | 288HR Capacity
MP3 Audio (64kbps)
Time/Date Stamp
Functional USB Flash Drive
RISK FREE
WARRANTY + RETURNS
NEED HELP?
CALL US + E-MAIL
The FD50 is the most powerful flash drive voice recorder on the market! The battery can last up to 25 DAYS in voice activation mode; it can also record continuously for up to 24hrs (in continuous mode).
The FD50 has all the capabilities of our entire flash drive recording products combined into one. Easily switch between voice activation and continuous recording modes with a flip of the switch. In addition to the INCREDIBLE 25 day standby battery life in voice activation mode, it can record while plugged in giving you virtually unlimited battery life.
Not only can it record audio, it also functions as an ordinary flash drive and can store other files/documents. When you are ready to listen to what you have recorded, simply plug it in to MAC or Windows computer to instantly view/listen to the files.
UP TO 25 DAY BATTERY LIFE
Up 25 days in voice activation mode. 24hrs of continuous recording.
UNLIMITED USE
Plug into a power source & it will operate continuously until the memory is full (288hrs)
USB FLASH DRIVE (8GB)
It's a fully functional USB flash drive; store your recordings, documents, and other files.
COVERT DESIGN
No marking or flashing lights while recording that would draw attention.
MAC & WINDOWS COMPATIBLE
Plug into your computer to transfer/play your recordings; no extra software needed.
VOICE ACTIVATION
Set to record only when sound is detected; recording is paused when there is no sound.

EASY RECORDING MODE SWITCH
Slide the switch left/right to toggle between voice activation and continuous.
TIME/DATE STAMP (WINDOWS ONLY)
Know exactly when each audio file was recorded for accurate recording keeping.
288 HRS OF AUDIO STORAGE
Plenty of space to store all of your recordings; no need for more memory.
RECORDERGEAR BRAND
The most advanced, professional grade products on the market.
| | |
| --- | --- |
| Audio Quality: | 64 kbps |
| Audio Format: | MP3 |
| Recording Modes: | Continuous / Voice Activated |
| Time and Date Stamp: | Yes (Windows Only) |
| Memory Size: | 8GB |
| Recording Capacity: | 288hrs |
| Battery Life (Record): | 24hrs (Continuous) / 25 Days (Voice Activation) |
| Battery Life (playback): | n/a |
| Headphone Jack: | No |
| Built-in Speaker: | No |
| Microphone Input: | No |
| Wieght / Dimensions: | 1.1oz / 2.7" x .4" x .8" 5.2" |
| Compatibility: | MAC / Windows |
| Brand: | RecorderGear |
WHAT YOU GET
1 x FD50 Recorder
1 x Instruction Manual
| | |
| --- | --- |
| | |
| | Your browser does not support the audio element. |
| | Your browser does not support the audio element. |
THE KEY SELLING POINTS OF THIS PEN
#1 LONG BATTERY / UNLIMITED
Get up to 25 days of battery life in voice activation mode; 24hrs of continuous. Plug into any USB power source & get unlimited battery life; it will record until the 288hr capacity fills up.

The concealed mode switch allows you to easily switch from continuous and voice activation recording modes. No confusing lights or buttons get in the way of easy recording.
Each audio file name can be stamped with the time/date that it took place; keep you recordings super organized. To change these settings you will need a windows computer.
LOOKING FOR SOMETHING DIFFERENT?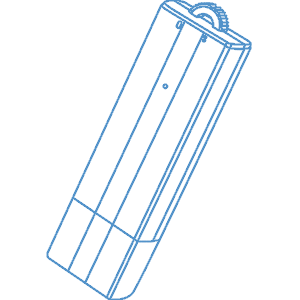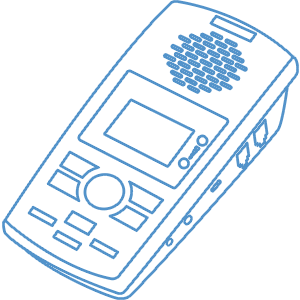 Holds an insane amount of audio. Around 280 hours! Very very useful.
Fantastic device! I constantly use it.
You dont need to setup any software or application, just plug and play. Works and looks like a thumbdrive. The audio recording is even better than expected so far I've got all the recordings needed. I plug it in the usb of my computer and listen to the recordings, transfer the audio files from the FD50 to a folder on my desktop. So helpful!
For anyone who isn't tech savvy GET THIS!!! Simple for a tech dummy like me :)
Excelente tal y como se describía en la página, satisfecha y llego súper a tiempo, agradecida
I love that it records even while it's plugged in and charging
Reliable and tough little recorder. Recommend!
Fácil de usar. Buen producto