| | |
| --- | --- |
| | |
| | Your browser does not support the audio element. |
| | Your browser does not support the audio element. |
Slimmest pen on the market
Wired remote control
Voice activated or continuous recording
Headphone/speaker Jack
Start/stop record; slide pen clip
No buttons or flashing lights
RISK FREE
WARRANTY + RETURNS
NEED HELP?
CALL US + E-MAIL
Introducing the newest version of our popular SL100 voice activated recording pen. This is the slimmest and most discreet voice recorder pen on the market.
The SL100 recording pen writes with real ink and fits very comfortably in your hand making it great for meetings, lectures, and memos. The recording function is super easy to operate; simply slide the pen clip down to start recording and slide back up to stop. There are no buttons, confusing lights, or sounds associated with operation.
With the voice activation feature turned on you can set the pen to record only when there is audio present (the recording is paused during times of silence). You can listen to your recordings from the pen by plugging headphones or speakers directly into the top of the pen or download recorded files to any MAC or Windows computer.
DISCREET APPEARANCE
Sleek & professional design; no distracting buttons or lights.
VOICE ACTIVATION
Set to record only when sound is detected; recording is paused when there is no sound.
SLIM DESIGN
Extra slim design; the slimmest, most discreet pen on the market.
REMOTE CONTROL
Wired remote allows you to control your playback & change settings.
HEADPHONE JACK
Plug headphones into the remote; playback recordings without a computer.
20 HOUR BATTERY
The battery will last for 20 hours of continuous recording.
71 HOURS OF AUDIO
Stores up to 71hrs of audio; plug into a mac/windows computer to access files.
TIME/DATE STAMP (WINDOWS ONLY)
Know exactly when each audio file was recorded for accurate recording keeping.
EASY START/STOP RECORD
Slide the pen clip down to start recording and slide up to stop; no confusing buttons.
3 QUALITY SETTINGS
Record in extra high quality, high quality, or long play modes.
AUTOMATIC SENSITIVITY CONTROL
Microphone automatically adjusts to how loud or far away the sound source is.
MAC & WINDOWS
Plug into any MAC/Windows computer; no extra software needed.
| | |
| --- | --- |
| Audio Quality: | 128kbps, 32kbps, 16kbps |
| Audio Format: | MP3 |
| Recording Modes: | Continuous / Voice Activated |
| Time and Date Stamp: | No |
| Memory Size: | 1GB |
| Recording Capacity: | XHQ: 35hrs, HQ: 70hrs, LP 140hrs |
| Battery Life (Record): | Continuous - 12hrs |
| Battery Life (playback): | n/a |
| Headphone Jack: | Yes |
| Built-in Speaker: | No |
| Microphone Input: | No |
| Wieght / Dimensions: | .6oz / .4"(D) x 5.25"(L) |
| Compatibility: | MAC / Windows |
| Brand: | PenRecorderPro |
WHAT YOU GET
1 x SL100 Pen
1 x Remote Control
1 x Charging/Data Cable
1 x Earbud
3 x Ink Refills
1 x Instruction Manual
| | |
| --- | --- |
| | |
| | Your browser does not support the audio element. |
| | Your browser does not support the audio element. |
THE KEY SELLING POINTS OF THIS PEN
#1 TOP SELLER / SLIM DESIGN
This is our top selling pen model because it is the slimmest and most discreet looking recording pen on the market. It's the perfect solution for audio surveillance or other types of discreet recording.
All of our pens can playback recordings on a computer, however, the wired remote control allows playback from the pen itself. The remote is also used to change settings as well.
Each audio file name can be stamped with the time/date that it took place; keep you recordings super organized. To change these settings you will need a windows computer.
LOOKING FOR SOMETHING DIFFERENT?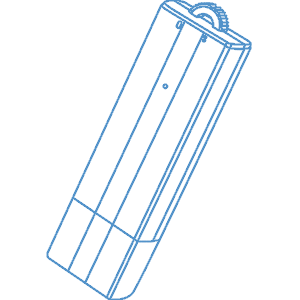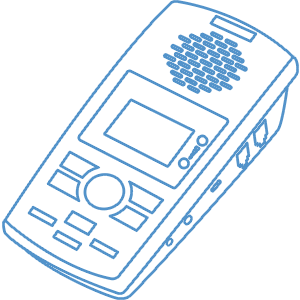 Product not yet delivered
Good recording, bad pen
The recording is good but their is no software to download and every file is dated the same which makes organization difficult. Also, the pen itself does not write well.
Rick "Almost a great product" wrote the perfect review
I hope what he said is addressed because it is frustrating to use a product that seems to be designed from theory rather than from actual use. Similarly, these flaws would be more bearable if this was purchased with theoretical money instead of actual money.
Difficulty in getting it to record in the voice activated mode
It difficult to get the pen to record in the voice activated mode. There is no indication that it is recording until you try and play it back and you hear notthing. It s diffuclt to get the hq or lp mode selected.
Not a bad product
This unit records wonderfully, even at great distances. The playback is also great when I use the computer for playing back. However, there are 2 things that disturb me. First, I have a problem playing back via the remote. I even purchased a second remote from you even that doesn't work. Secondly, I would love to have my meetings/classes dated for each recording, yet the date never changes. It does not update to correspond with the date on my computer. I see some other persons are experiencing the same problems. Would love to have some assistance in improving the operation of this neat gadget. Otherwise, I really do love it. Thanks.
Poor instructions but after you figure it out...
I retract my previous posting. Pen worked great after I figured it out. Just wish the on/off clip position was reversed-if hanging in a pocket might turn itself off.
Excellent product and service
The sound quality of this item is excellent. The pen is very slim and nobody would be able to tell it apart from a normal pen. The item was dispatched pretty much immediately and the shipping was much quicker than it stated when ordering even though I opted for the cheapest delivery to the UK. All in all it is a great product and an excellent service from the retailer.
Totally recommend this!! Sooo useful!!!
Excellent product and great customer service!
I use the pen for lectures and the quality is great! I like that the pen is discreet that no one knows it's recording.
When I first received the pen, it was missing the small cap I ordered so I emailed customer service and they immediately sent me one. And when my outlet charger stopped working a couple months later, I called customer service and they said they'd mail one out to me. Customer service is AWESOME! I'd purchase from penrecorderpro again!
Great Memo.
This is a great tool that I needed along time ago. I pick out the best and I am very happy and it works like a charm.Thank You so Very Much.